Nurse practitioners have used the argument of a physician shortage to advocate for the SAVE Act. However, one often unmentioned result of the growth of the NP workforce, is its impact on the registered nurse (RN) workforce.
According to an analysis of the Bureau of Labor Statistics, between 2014 and 2024 an estimated one million new RNs will be needed across the country.1 At this same time, however, the growth of the NPs workforce has reduced the size of the RN workforce by up to 80,000 nationwide.2
Policy makers should look for ways to increase the supply of all healthcare providers – physicians, advanced practice nurses, and registered nurses. North Carolina patients need more providers on their team, not fewer.
The NC Patient Safety Coalition is an alliance of medical professionals that advocate for physician-led health care that protects patient safety.  Learn more on our website at www.ncpatientsafety.com, and follow us on Twitter @NCPatientSafety and Facebook www.facebook.com/NCPatientSafety.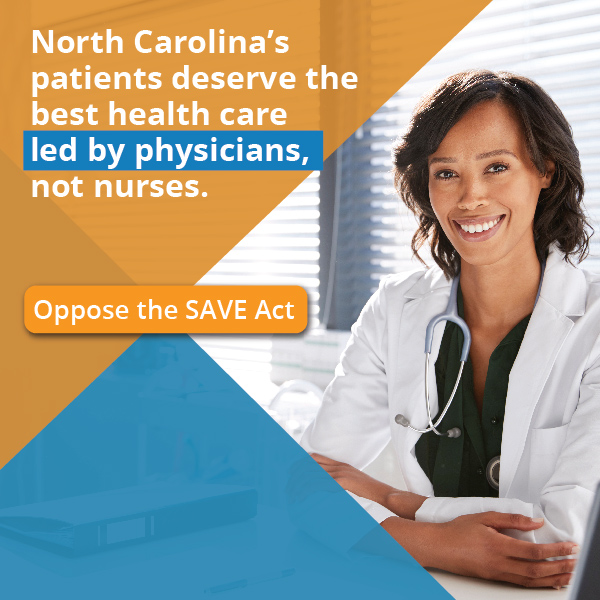 __________________
1Health Care Employment Projections, 2014-2024: An Analysis of Bureau of Labor Statistics Projections by Setting and by Occupation, Center for Health Workforce Studies, School of Public Health, SUNY Albany; (2016).
2David I. Auerbach, Peter I. Buerhaus, and Douglas O. Staiger, "Implications of the Rapid Growth of the Nurse Practitioner Workforce in the US," Health Affairs; 39, 2 (Feb. 2020).